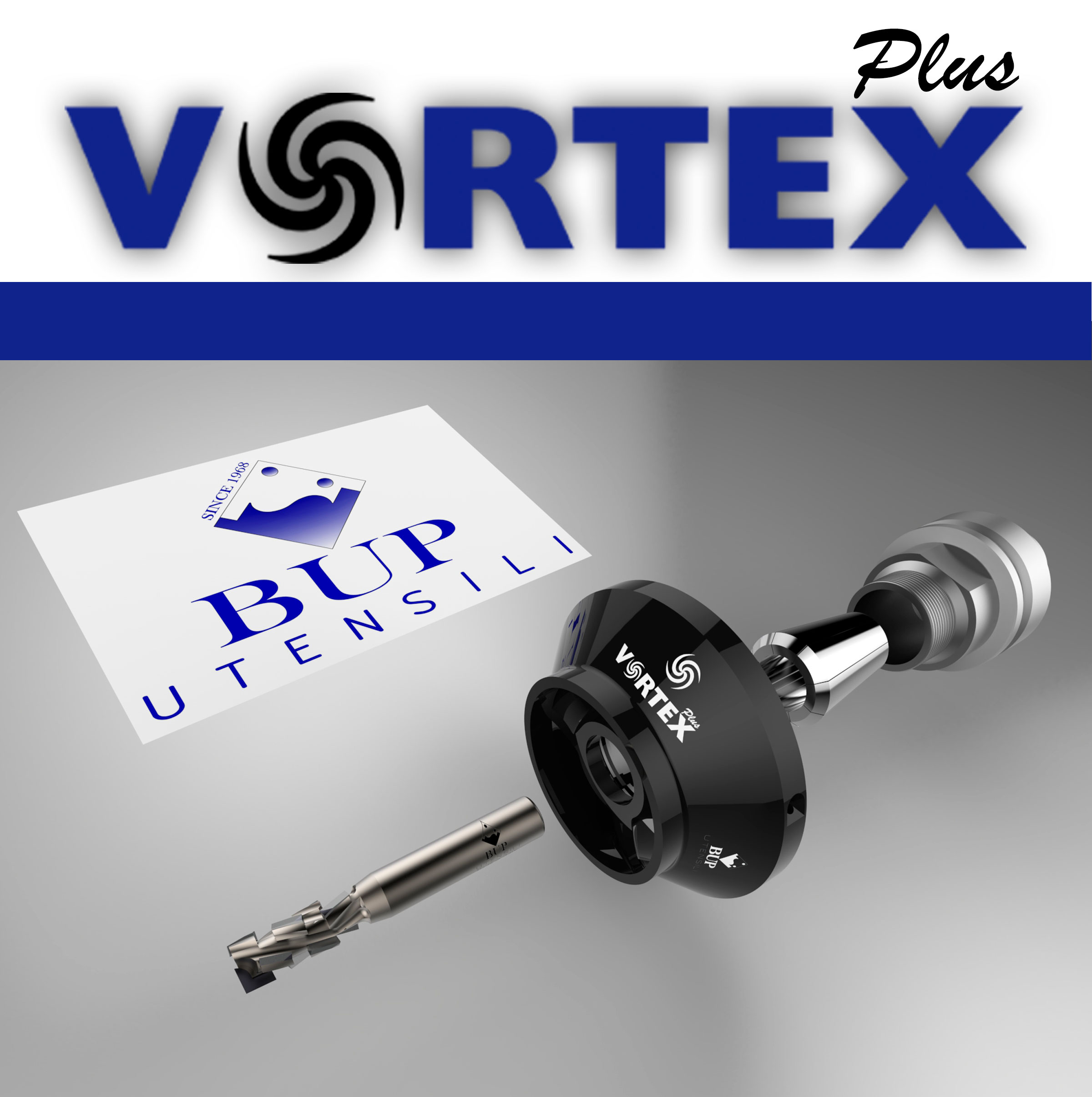 Vortex Plus art. 4305 is a very easy to assemble system
, it replaces the standard clamping nut directly on the collet chuck, it is available for ER32, ER40 and Din6388 (EOC25) collets with RH rotation. New turbine design with dust extraction openings toward the top and perfectly closed on the perimeter presents several advantages as:
• Absolutely noiseless due to the absence of air turbulences caused by perimeter openings
• Perfect upward dust conveyance directly to the CNC machine extraction system
• It improves panel and machine cleanliness saving time in the production process
• Built with ERGAL special light alloy with surface hardening treatment
• Perfectly balanced G2,5 at 20000 RPM
In combination with the above system we offer our special PCD router cutter code 6013 suitable for laminated MDF or particle boards panels sizing with Nesting process
– Manufactured with polycrystalline diamond ( DP )
– DP H3mm, special heavy steel body
– Z2 alternate reverse axial angles to help dust extraction it gives optimal cutting quality on both panels surfaces.
Spiral design and tool features in combination with Vortex Plus system will grant an optimal dust extraction leaving the machine table very clean, a faster feed speed and longer cutting life to the tool.